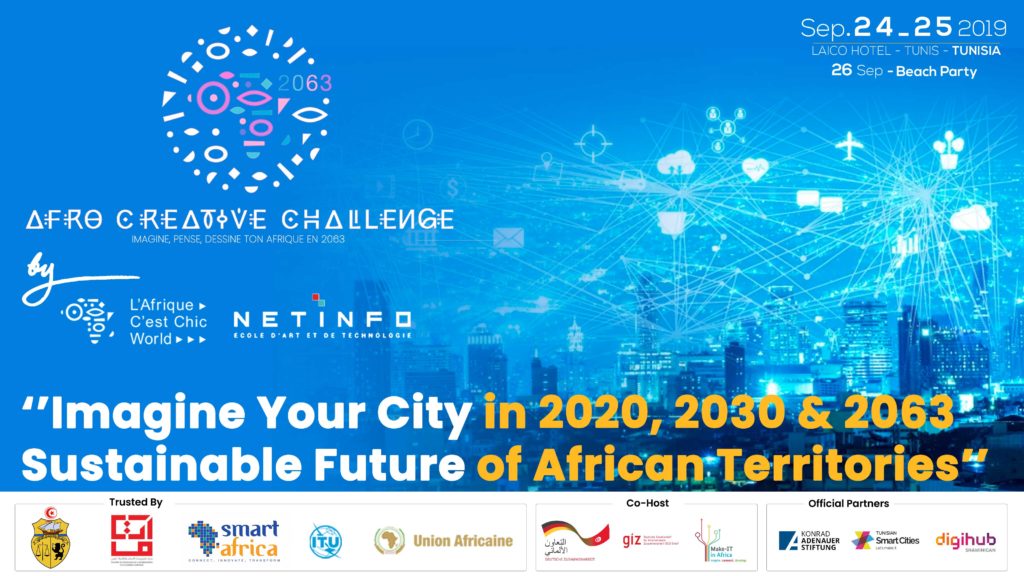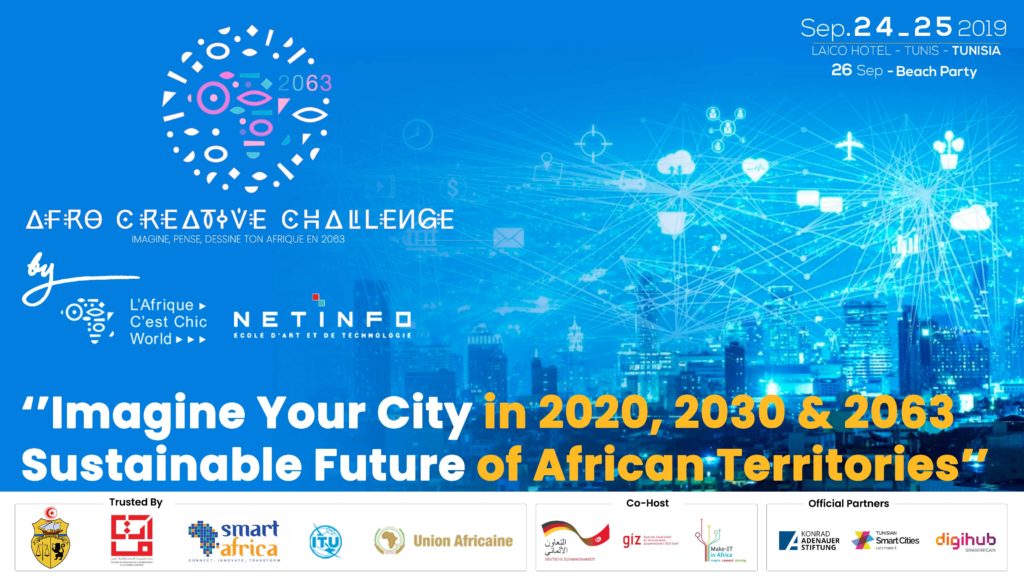 AFRO CREATIVE CHALLENGE
❝Imagine your city in 2020, 2030 & 2063 sustainable future of African territories❞
AIM OF THE CALL FOR APPLICATIONS
AFRO CREATIVE CHALLENGE aims to help young Africans to project themselves into imaginary of cities, infrastructures, education and health systems in the future. It is about encouraging and promoting a mindset conducive to innovation. Building dreams is at the root of any innovation project. The Cartoon Camp will create an innovation-friendly environment that facilitates the transformation of good ideas into useful products and services to support the 2030 sustainable development Agenda and the African Union 2063 Agenda :
• Helping the youth to think about smart cities and smart economies based on African values ​​and producing an adequate standard of living for Africans.
• Allowing young people to think about Africa with all its imperfections and all its qualities and to suggest solutions inspired by local know-how and new technologies.
• Revealing the talents of young people and make them aware of the role they must play by participating in the reflection on solutions that Africa needs to succeed in its renaissance and sustainable development.
METHODOLOGY OF THE CALL FOR APPLICATIONS
The call for applications will enable the selection and incubation of:

10 candidates
For those who can't assist, they are kindly asked to send us their project pitch and presentation.
Organised by l'Afrique c'est Chic World x DigiArt Living Lab by NETINFO

The selected candidates will be trained by professionals in the field of :

UX (User Experience), 3D, VR (Virtual Reality), AR (Augmented Reality).
Inventive architectural and design thinking.
Personal development.

The candidates will be selected by an expert jury (academics and professionals) on the basis of the projects submitted through a storyboard of 4 pages and schematized.
ACCOMPANIMENT OF THE CANDIDATES AND LAUREATES:
The Camp aims to give to the selected young people a 360° view of this creative, structured innovation method through the phases of the design thinking process. They will learn to analyse complex problems and to solve them creatively, iteratively and interdisciplinary.
One laureate will be awarded at

the Gala dinner in Hotel LAICO TUNIS

.
He will win 1-year acceleration for the production of the projects
PThe deadline for application = 06th September 2019
Thank You To L'Afrique c'est Chic World & Netinfo !